Frequently Asked Questions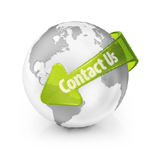 Contact
Meltingbar, LLC
740 Sansom Street
Suite 202
Philadelphia, PA 19107
Office: 215.627.GOLD(4653)
Fax: 267.886.8014
info@meltingbar.com
Directions

Questions About Refining
Q: Do I need to separate my jewellery scrap by karat?
A: This is not necessary. Unless you instruct us to process certain items separately, all material will be molten and assayed together. Should you provide an expected gold content or karat then we will, however, check the results against those figures.

Q: Can you refine Canadian and US gold and silver coins?
A: We can refine all US coins and have a permit from the Ministry of Finance to refine Canadian silver coins. We purchase Canadian fine gold coins as a fine metal transaction. Commemorative denominated Canadian gold coins are not accepted for refining.

Q: Do I need to have a minimum quantity in order to be able to do business with you?
A: There are no minimum quantities for bullion or sweeps lots. Although we accept all refining lots, you may have to consider the value of the precious metals contained versus shipping and processing costs.

Q: Do you buy scrap jewellery against cash?
A: Based on your description of the material we may be able to give you an indication of the value of the material before you send it in. Note, however, that this is not a quote for buying your material. The settlement will be based on the result of our analysis of the material. Although we try our best to give an accurate indication, we cannot be held responsible if the results from the analysis differ from the indication given.

Q: What is the most accurate analysis technique for determining the gold content?
A: Fire assay is the state of the art technology and it is used as the basis for commercial transactions in precious metals refining. Although X ray fluorescence has become popular because it produces results very quickly, it still lacks the accuracy of fire assay. Differences between the two techniques can be up to 2% (e.g. 48% instead of 50% gold content), depending on the calibration of the equipment and the nature of the material. We have both technologies in house but exclusively use fire assay for refining settlements.

Q: How do I know that everything is done correctly?
A: We have several options available to you to increase your control over the process. If requested in advance, we can provide you with a pin sample of the material and/or hold the material until you have approved the proposed refining results. For high value lots an umpire can be requested to provide an independent analysis in case of disagreement. You can also witness the melting process. Our processes are standardized and our scales and analysis equipment regularly calibrated. This is checked independently by external auditors as part of our ISO 9001 certification.

Q: Do you have investment bars available?
A: We can supply certified gold investment bars. Silver and platinum investment bars have to be ordered in advance.